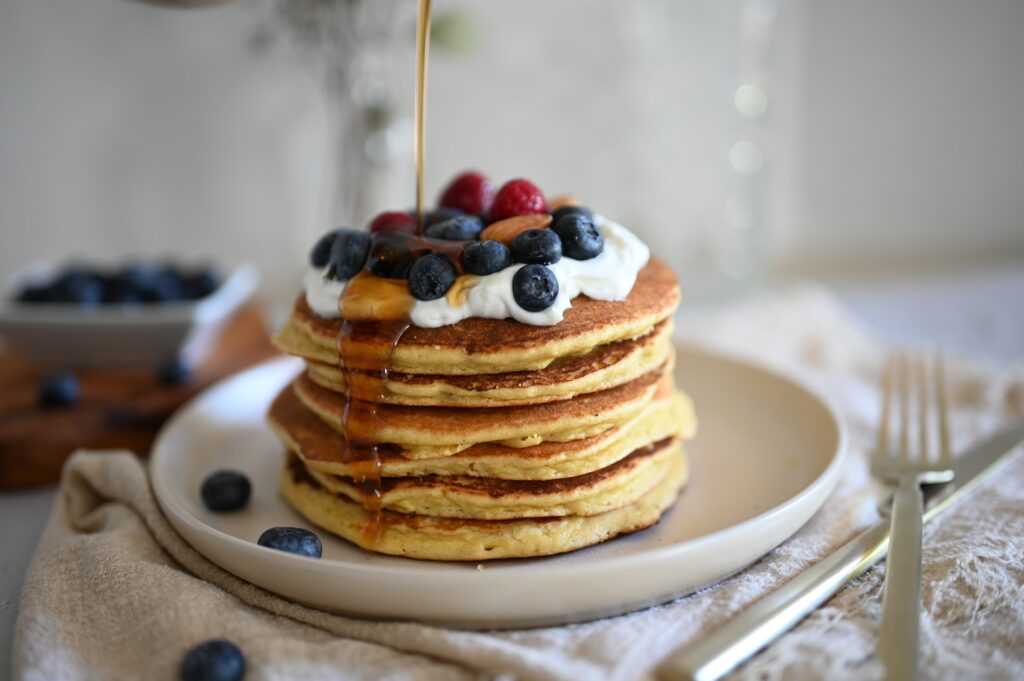 Rise and shine, it's pancake time!
What was your initial reaction when you heard the Title of the Book?
When I saw the book cover and title, I thought it must be something related to corporate life or corporate world.
Did you find it meaningful, why or why not?
Yes, it was meaningful. I could relate with the struggles, the daily happenings that Hridaan was part of, day-in and day-out, good and bad things both.
What did you think of the writing style and content structure of the book?
The writing stye and content felt very easy-going and relatable. It was very detailed, that I could imagine some scenes literally playing out in front of my eyes.
Which location in the book would you most like to visit and why?
I would love to go for Christmas and the Pancake shop. The Pancake shop (Pancake Pantry) especially was very fascinating for me.
How did the book make you feel? What emotions did it evoke?
Since I recently started working, some scenarios felt as if they were playing out right out of my office experiences. Relatable is the word I would use again and again, I say that because how Hridan is trying to balance his personal and professional life is something we all struggle with, we all try to balance. I feel, this is the book with which the ones who are recently out of college looking or struggling with job can relate to the most.
Which character did you most relate to and why?
Hridaan, I could relate with the most. As I said, since I am also fresh out of college, I could understand his daily struggles, wins and losses.
Did the characters seem believable to you? Did they remind you of anyone you know?
Yes, very much. It reminds me of people at my home and up to some extent in my office as well.
Did the author do a good job of organizing the plot and moving it along?
Yes, the plot was very easy going moved on from one part to another smoothly.
Would you recommend the book to your friend/colleague/family members with similar bookish interests?
Yes, absolutely. I would recommend it to my friends and colleagues and especially to the ones who are fresh out of college.
Describe the book using 5 words/adjectives.
Relatable
Easy Going
Engaging
Light-Hearted
Expressive
If you got the chance to ask the author of this book one question, what would it be?
I would definitely want to know what happens next?
What do you think of the book's cover? How well does it convey what the book is about?
It is very aptly designed; I really like it actually. All the elements on the cover justifies the theme.
What was your favorite part of the book?
The narration style was very detailed and I really loved the Christmas part and the US trip. And, I really loved the way Pancake Pantry was described.
Were you satisfied with the story ending? If you weren't, how would you resolve things differently?
Yes, I think it was good. and I wanted to know what happens next, and how does Hridan's life unfolds now.
Tell us more about yourself
Arpita D – I recently completed my MBA (Hospital and Healthcare Management) from Symbiosis. Currently I am working in Deloitte in HealthcareIT.
Grab a copy of the Kindle/Print version via Amazon. The print version in India can also be ordered from the Pothi (the publisher).